Imperial China Tour: Beijing, Tianjin, Chengde & Beijing - 9 Days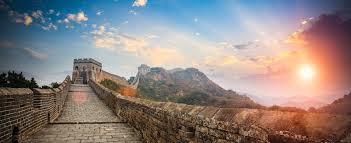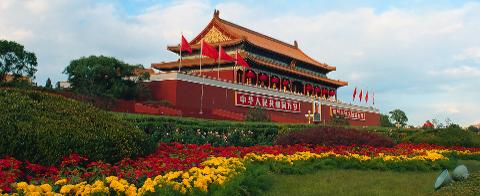 Duration: 9 Days (approx.)
Product code: R-7BJ-2
Tour Itinerary:
Guaranteed Departure Dates: 4th April, 2nd May, 6th June, 4th July, 1st Aug, 5th Sept, 10th Oct, 7th Nov & 5th Dec 2018



Wednesday: Arrive in Beijing
Arrive in Beijing. You will be picked up from the airport and transferred to your hotel in Beijing.
Thursday: Beijing
Your Beijing Tour starts from Tiananmen Square, the world's largest public square. Walk through the square to visit the National Museum, the nation's treasure containing Chinese culture and history master pieces.
In the afternoon, our Guide will accompany you to visit The Forbidden City and a climb up to the Jinshan Hill in Jinshan Park to take a bird's eye view of the golden roof tops. The Forbidden City was the Chinese Imperial Palace from the Ming Dynasty to the end of the Qing Dynasty from 1420 to 1912. It served as the home of Emperors and their households as well as being the ceremonial and political centre of Chinese government for almost 500 years.
Optional Activity
Watch a live Beijing Opera Show, the most famous of Chinese culture
Friday: Beijing

We will start the day at the Changling Mausoleum, the largest, oldest and also best-preserved tomb in the Ming Tombs. In the afternoon, we will head to Badaling, the Great Chinese Wall. Take a cable car to broaden your view of this imposing wonder and enjoy the natural landscape. Take a picture at the most beautiful point. Later there's time to rest from your climb, while we drive you back to Beijing city.
Optional Activity
Watch Live Martial Arts show, a display of Chinese Kung fu
Saturday: Beijing

Today, we will continue exploring
highlights of Beijing, starting from Temple of Heaven, which was used to pray for harvest by the emperors. It is China's existing largest structure for sacrifice to heaven. After Lunch, we will head to Old Beijing Hutong Area, where you have an opportunity to look into ordinary people's life by taking a rickshaw. And you also enjoy various optional activities, such as Paper-cutting lesson, Calligraphy lesson, Beijing Opera Masks lesson, Tai Chi lesson and so on. After that, enjoy your free time at Nanluoguxiang, a fashionable pedestrian street redecorated from large numbers of one-story courtyard houses of Hutong. Right here, you could savor some local snacks, and buy various special souvenirs.
Sunday: Tianjin
Today, we will continue exploring highlights of Beijing, starting from The Summer Palace. It is an enormous park with pavilions, temples, among lakes and surrounded by hills. It is a good idea for you to climb the hill or take a scroll in the gardens; it is a charming place to explore before taking a dragon styled boat tour on Kunming lake
After lunch we will drive to Tianjin, one of four municipalities in China. We will visit Garden of Serenity. Belonging to the mansion owned by the Last Emperor of Qing Dynasty, Puyi , its garden is a beautiful mix of Spanish and Japanese style architecture. After that, we will visit the Five Great Avenues, a British Settlement of Tianjin. Despite the known trials and hardship experienced, the place has still kept the original form and character showing Tianjin's cosmopolitan city culture as experienced by the centennial generation.
Optional Activity
Taste a Goubuli Baozi (steamed meat-filled bun), a local delicacy you should not skip when visiting Tianjin.
Monday: Tianjin
Highlight of Go Tour China's Red Line is a visit to the First Teaching Hospital at the Tianjin University of Traditional Chinese Medicine. There is no better place to learn about traditional Chinese acupuncture techniques, stop inside the pharmacy and learn about the history of traditional Chinese medicine in the museum displays.
Afterwards, we will head to a small town, Yang Liu Qing for lunch and admire the Shi Courtyard, the former residence of Shi Yuanshi, fourth son of Shi Wan Cheng, one of eight great masters of Tianjin. Shi courtyard shows the unique Han architecture style popular during the Qing Dynasty. For art lovers, our tour-guide can take you to visit one of the painting studios of Yangliuqing Folk Painting, where you can see how paintings are produced. Yangliuqing Folk Paintingis one of the three famous New Year Pictures in China, which first appeared in Yangliuqing Town, west suburb of Tianjin in 17th century. They are special because they combine block print with coloured hand drawing. This tradition was passed down from the Song (960-1279) and Yuan (1271-1368) dynasties.
Optional Activity
Take a cruise on the Haihe River Boat Cruiseto explore Tianjin at a relaxed pace.
Tuesday: Tianjin to Chengde
We depart early this morning to Chengde. Chengde Mountain Resort is China's largest imperial garden and is twice the size of Beijing's Summer Palace. Its construction spanned nearly ninety years under the Emperor Kangxi in 1703 and lasted until the greater part of Emperor Qianlong's reign. The Imperial Summer Villa often saw use as a second capital as Kangxi set a precedent followed by Qianlong and a succession of other Qing emperors of spending much of the year at this unrivalled garden. In 1994, the Imperial Summer Villa became a UNESCO World Heritage Site.

Wednesday: Chengde to Beijing
After breakfast, the tour-guide will escort you to the Putuo Zongcheng Temple. Part of the "Eight Outer Temples" in Chengde, it is also part of the World Heritage List along with the Chengde Mountain Resort we visited yesterday. The temple was modelled after the Potala Palace of Tibet, old sanctuary of the Dalai Lama which was built a century earlier. The temple complex covers a surface area of some 220,000 square meters (2,4 million sq.ft.) making it one of the largest temples in China. Many of its halls and pavilions are adorned with copper and gold roof tiles adding to the splendour of this heavenly destination. At noon we transfer back to Beijing.

Thursday: Depart Beijing
Today the driver will pick you up from the lobby of your hotel and take you to the airport for your flight back home.