Wine Glass Bay Tour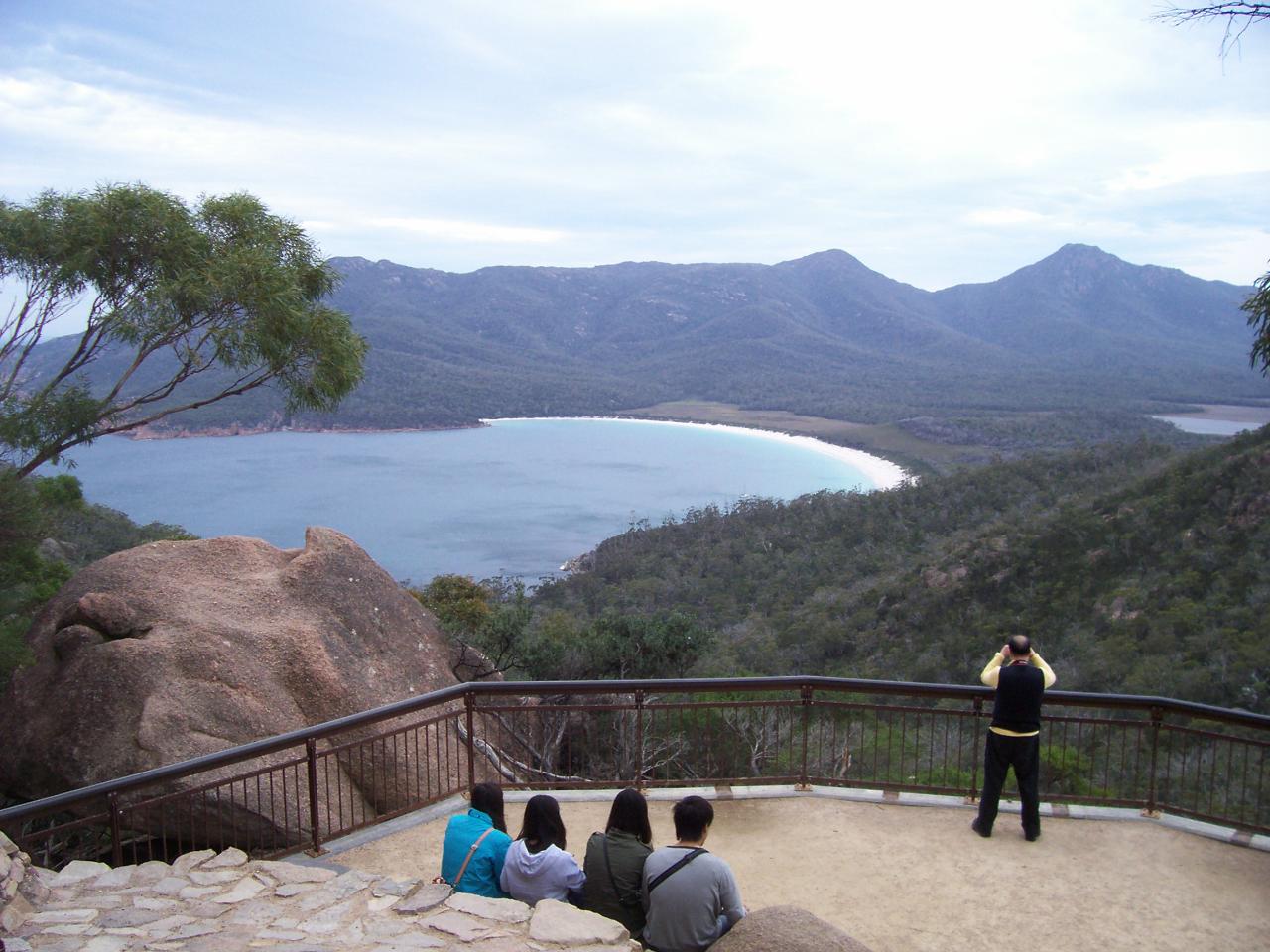 dan itibaren

AUD
130,00 AU$
Süre: 9 Saat (Tahmini)
Ürün kodu: PK5E51
Let your eyes follow the perfect curve where white sand meets turquoise waters, and then you will know why Wineglass Bay in the Freycinet National Park is consistently rated amongst the top ten beaches in the world. The 45 minute uphill walk (good level of fitness required) rewards you with breathtaking views over the beach below.
Also while you are on the Freycinet Peninsula you will experience the white east coast sand at Friendly Beaches. Scoop it up in your hand to see the clean fluffy white sand that sparkles with minute crystals. Or sift through the deposits of small shells that feature periwinkles, clams, hermit crabs, limpets and mussels. We also visit Cape Tourville for commanding views of the coastal cliffs, as well as an amazing vista of where sky meets ocean on the horizon. As we leave the Peninsula we also stop at the Freycinet Marine Farm for a chance to purchase fresh seafood, a real highlight of the tour.
Lunch at own expense. Departs Wednesday at 8.45am, returns 6.00pm.